Decorative blinds, give a touch of elegance and sophistication to your home.
Decorative blinds, give a touch of elegance and sophistication to your home.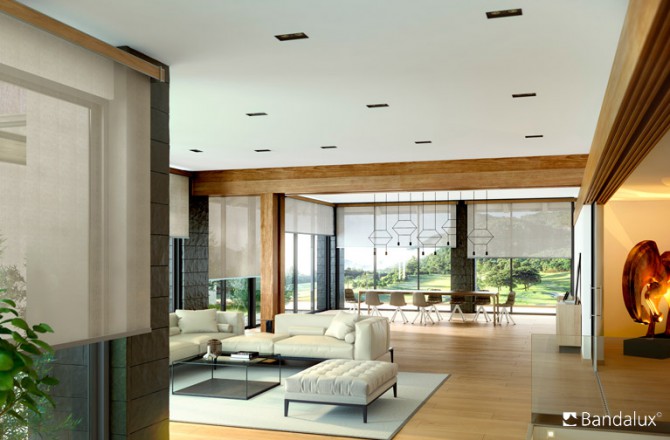 We present an innovative collection of blinds with decorative touches, the perfect complement for home decoration. The new range incorporates drawers, profiles and borders of great aesthetic value for indoor installations.
Artline is the star product of this new collection. It is a roll-up blind that has an exclusive design that incorporates an elegant and versatile decorative front. It allows to choose between profile aluminium with relief or a decorative band with multiple designs to be selected.
The 100% aluminium Trazer decorative border is compatible with traditional shutters, vertical blinds and Japanese panels, as well as with roller blinds. It can be installed at the same time as the blind or afterwards.
We also present Q-Style, the roll-up blind that allows you to customize the front of the box with a design to match the fabric of the blind or the furniture. Also available for Neolux, it includes a wide range of textures and colours available to customize the box.
Finally, the Q-Box roll-up blind is a sober and refined aesthetic solution that integrates perfectly with the style of any window.
The 100% aluminium box protects the fabric and the mechanisms for maximum durability. In addition, it is installed with lateral slats and opaque fabric, what offers high privacy.
In short, a new range of blinds of great aesthetic value to combine with a wide collection of fabrics. The perfect complement for the design of your home.